Drainage Solutions
Are you in need of some practical drainage solutions?
From blocked drains to smelly plumbing to sewer and stormwater drains that aren't acting like they should, the Crystal Blue Plumbing Co team can help. We have experience with drainage solutions of all different shapes, sizes and types, allowing us to provide options that suit almost everyone. Whether your home needs a little drainage assistance or your business is having drainage issues, give us a call today to find out more.
Contact Our Drainage Solutions Specialists
What are the signs you have a blocked drain?
There are a few things that will likely start popping up when you have a blocked drain, including:
Unpleasant smell coming from the drain.
Slow drainage.
Bubbling sound.
Even if only one of these above symptoms are occurring, it is best to call in a professional to take a look sooner rather than later… otherwise things can get very messy!
How can we help with blocked drains?
When it comes to blocked drains, Crystal Blue Plumbing Co can offer a range of options and drainage solutions such as:
Unclog drains
Drain replacement
Drain repair
Drain cleaning
And so much more.
We confidently offer a comprehensive and practical range of drainage solutions to suit all budgets and circumstances, ensuring you don't have to deal with a blocked drain for any longer than necessary.
Do you use a drain snake?
Yes we do. We have a range of equipment to assist with unblocking a clogged drain, including a drain snake (otherwise known as a drain camera). Our drain inspection is the fastest and most reliable way to find any problems in your drainage system - minus the guessing game! With minimal disruption, this technology enables us to find the root cause in as little time as possible.
What about storm water drainage?
The Crystal Blue Plumbing Co team helps with storm water drainage too! We understand that drainage solutions aren't just for your kitchen sink or bathtub, which is why we offer stormwater and sewer drainage services for home and businesses of all shapes and sizes. Never be left in a sticky drainage situation again!
What drainage solutions benefits can we offer?
Prompt and high level customer service.
Plumbing industry professionals with years of experience.
Practical solutions for a variety of budgets.
Compliance with all the relevant plumbing regulations.
Technicians that are tidy and clean up after themselves.
Friendly, approachable and knowledgable plumbers.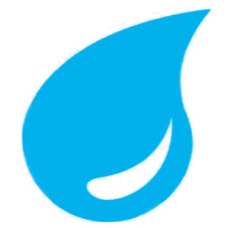 Drainage solutions for homes and businesses
If you would like to know more about Crystal Blue Plumbing Co and how we can help your household or workplace with drainage solutions, give us a call today on 0439 877 472 and we can discuss all your plumbing needs. We leave your pipes crystal clear every time, so call now!