Blocked Drains
In need of a fast acting blocked drain plumber?
Crystal Blue Plumbing Co are the ones to call if you are in need of reliable and quick response blocked drain plumbing for either your home or workplace. We can assist with all your drainage needs, from a clogged sewer to a slow shower drain to a totally blocked kitchen sink - no job is too big or too small. We service Brisbane and many surrounding areas, including the Gold Coast, Sunshine Coast and Ipswich, so call us now to find out more!
Book A Blocked Drain Plumber Now
What are the common signs of a blocked drain?
There are three super common signs that will likely become apparent when you have a blocked drain, which are - an unpleasant smell coming from the drain, slow drainage, and/or a bubbling sound. If any of these are popping up around your home, give our plumbers a call and we can help.
What should you do if you have a blocked drain?
Call in the experts! Although it is easy to watch a YouTube video and try and complete a DIY blocked drain job, calling in a plumber such as Crystal Blue Plumbing Co ensures that your plumbing will be unblocked correctly, while protecting your drains.
What services do we offer when it comes to blocked drains?
Crystal Blue Plumbing Co offer a variety of options and drainage solutions to suit all your needs and budgets including:
Unclog drains
Drain replacement
Drain repair
Drain cleaning
And so much more.
We don't want you to deal with that messy blocked drain for longer than you have to, so give us a call on 0439 877 472 and we can discuss your circumstances.
Why employ a blocked drain plumber instead of doing it yourself?
There are plenty of ways to try and unclog a drain yourself, however, it is always safest to call in the professionals if you are unsure. Industry experts such as Crystal Blue Plumbing have all the best tools and equipment to get the job done correctly and safely, ensuring the best outcomes for everyone. An experienced plumber may also identify issues in your drainage systems that you weren't aware of, so they can be addressed before they become huge problems, saving you time and money.
Why choose us as your blocked drain plumber?
We have years of industry experience and knowledge when it comes to blocked drains.
We offer practical solutions that look at both the short and long term benefits and are value for money.
We respond quickly and efficiently when you call.
We are fully qualified plumbers.
We are prompt and professional, arriving when we say we will and treating your plumbing with respect.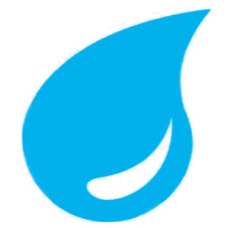 Your local and dependable blocked drain experts
If you would like further information regarding blocked drain solutions in your area, give Crystal Blue Plumbing a call on 0439 877 472 and we would be happy to assist. We keep your pipes crystal clear, so get in contact today.