Gas Fitter
In need of professional gas fitting services?
Crystal Blue Plumbing Co are one of the most trusted gas fitting companies around, with extensive experience in gas services for a whole variety of clients. We offer dependable gas fitting solutions that fit all kinds of budgets, ensuring that jobs both big and small get completed correctly the first time. Get in contact to find out more today!
Talk to our Gas Fitting team today
What issues can our gas fitters assist with?
There are a range of problems and jobs that our gas fitters can help with, including:
Gas leaks.
Gas emergencies.
Gas pipes that need repairing.
Gas hot water systems that aren't working properly.
Gas conversions.
A gas stove or hob that needs installing.
General gas maintenance.
Gas pipes that need connecting.
And that is just the beginning - give us a call and we can help with so much more too!
Do you offer commercial gas fitting services?
Yes we do. Households aren't the only ones who need gas fitting help sometimes, which is why we offer commercial options for businesses of all shapes and sizes. We understand how important it is to have gas issues resolved quickly and gas services to be completed promptly, which is why we provide effective and efficient options that offer the least disruption to you and your business.
Prompt emergency gas plumbers
Gas emergencies don't just occur between 9am and 5pm, Monday to Friday. That is why Crystal Blue Plumbing Co offers a 24/7 emergency plumbing service to both homes and businesses for those urgent gas matters that just can't wait. Remember, gas can be very dangerous, so better to be safe and call a professional in!
Why use us as your preferred gas fitter?
Why should you use Crystal Blue Plumbing Co as your gas fitter of choice?
We are fully qualified gas fitters.
We have years of industry experience, offering you peace of mind that you are dealing with professionals.
We aim to be a leader in our field and to provide high quality service to every client.
We endeavour to find the solution to your problem, no matter how long it takes us.
We are reliable, efficient and have a value for money based approach.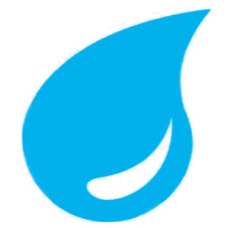 Qualified and friendly gas fitters
Give Crystal Blue Plumbing Co a call on 0439 877 472 and we can discuss what our gas fitters can offer you. We are the reliable professionals you can trust, so give us a call today!