Hot Water Systems
Your local hot water professionals
Crystal Blue Plumbing Co offers hot water options and solutions to both homes and business in many shapes and sizes, suiting a variety of budgets and circumstances. Are you struggling to find a hot water system that fits your needs? Is your hot water system not working properly? Is your hot water way too hot? All this and more can be fixed by our qualified plumbers. Give us a call now!
Book Your Hot Water Service Today
What are the different kinds of hot water systems?
There are various different kinds and types of hot water systems, depending on what your requirements are. To make things a little easier to understand, there are 2 different types of hot water systems and 4 different types of hot water service.
Hot Water Systems
Storage system.
Continuous flow, or instantaneous, system.
Hot Water Service
>Gas hot water service (LPG or natural gas).
Solar hot water service.
Heat pump hot water service.
How do you choose the best hot water system for you?
There are a range of factors to consider when looking at hot water systems, including:
How many people are using hot water? This helps determine the size of the hot water system you will need.
Do you have a preference of hot water system? E.g. solar, gas, electric.
What is important to you? This includes, how much it will cost to install the system, how much it will cost to run and how eco-friendly it will be.
Where will your hot water system be located? E.g. outdoors, indoors, on the roof?
We understand that all these questions can be a little overwhelming, so give Crystal Blue Plumbing Co a call and we can help.
Comprehensive hot water system installation
Once you have decided which system you would like, or you are still unsure and need a little help, our plumbing team can help with your hot water system installation every step of the way. Our experienced technicians can assist both homes and businesses in ensuring they have the perfect hot water system for their needs, and it is installed exactly right. We also follow or exceed all the relevant plumbing standards, ensuring every job is done right the first time.
Prompt hot water repairs
Is your hot water system causing you problems that you could do without? We understand! Hot water issues are super disruptive (and sometimes super messy), which is why we offer prompt hot water repairs to systems of all shapes, sizes and brands. We also offer a 24 hour emergency hot water service for those out-of-hours urgent situations, so call Crystal Blue Plumbing Co any time for some extra professional help.
Why choose us for your hot water service?
We provide high quality service to every client.
No job is too big or too small.
We endeavour to find the solution to your problem, no matter how long it takes us.
We are reliable, efficient and have a value for money based approach.
We are experienced plumbers with years of industry experience.
We love our job!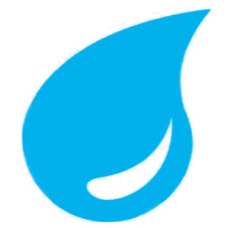 No hot water?
Give us a call now! If you need any hot water help, from no hot water to a whole new system, call Crystal Blue Plumbing Co on 0439 877 472 today. We are the plumbing experts you can rely on, so get in contact now to find out more.
Resources: