Hot Water System Types
What type of hot water system is best for your needs?
If you are thinking it may be time to replace or upgrade your current hot water system, or your hot water unit is beyond repair, choosing the best option for your needs can be difficult at the best of times. Electric, instant, solar, gas, storage... the list goes on and, at Crystal Blue Plumbing, we know how overwhelming it can get. That is why we help you every step of the way in choosing the best option to suit your needs - give our plumbers a call today to find out more!
Book A Hot Water Service Today
What hot water system types are there?
There are various different kinds and types of hot water systems, which style is right for you will depend on your specific hot water needs. To set things out a little easier, there are 2 different types of hot water systems and 4 different types of hot water service.
Hot Water Systems
Storage system.
Continuous flow, or instantaneous, system.
Hot Water Service
Hot Water System Types
Electric Hot Water System
Electric hot water systems are found in over 50% of Australian homes, making them the most common choice available. Older electric hot water systems can be seen as not very environmentally-friendly, however plenty of newer manufactured units are a lot more energy efficient. Instant electric hot water systems are great for smaller spaces and needs, such as an office kitchen.
Pros
Come in both storage and instant options.
Cheaper to purchase and install than other options.
Can use cheaper electricity tariffs.
Cons
Some options aren't very energy efficient.
Running and ongoing costs can be high.
Electric storage options need to ensure water is kept at temperatures above 60℃ to stop harmful bacteria from growing.
Gas Hot Water System
Gas hot water systems are in around 25% of Australian homes, and are a great option for those looking to be a little more environmentally conscious.
Pros
Come in both instant and storage options.
Both LPG and natural gas options available.
Great option if you are already connected to the mains gas supply.
Much quicker to reheat than their electric counterparts.
Cons
High heat loss in storage options
LPG run systems can be difficult and costly to refill.
Storage options aren't the most energy efficient choice available.
Solar Hot Water System
Solar hot water systems are another great choice for those who are looking for an eco-friendly option, with a more and more options becoming available as time goes on.
Pros
Great for those who are conscious of their environmental impact.
Lower carbon footprint.
Can be boosted by gas or electricity if needed.
Low running costs.
Rebates may apply.
Quiet.
Cons
Expensive upfront costs, including purchase and installation.
May need a booster if not enough sunlight.
Require roof space and support that is suitable for your solar needs.
Heat Pump Hot Water System
Heat pump hot water systems heat water utilising the ambient warmth in the air outside and are a great eco-friendly option.
Pros
Very environmentally-friendly.
Use around 65% less energy than electric storage options.
Low running costs.
Do not require sunlight to heat the water like their solar counterpart.
Can replace gas or electric options, as no roof panels required.
Cons
High installation and upfront costs.
Not ideal if you are located in much colder climates.
Can be noisy.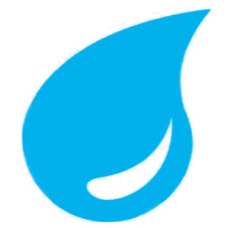 Speak to us about hot water system types today
Give us a call now if you'd like to know more about hot water system types and their suitability for you. We can help every step of the way, so contact us on 0439 877 472 today!