Plumber
Searching for a reliable and local plumber?
Crystal Blue Plumbing Co are one of the most trusted plumbing companies around, with years of industry knowledge and experience allowing us to provide top quality service and workmanship every time we complete a job. We can assist your home or workplace with a range of plumbing issues, from a broken toilet to a leaking kitchen tap (and anything else you can think of), so give us a call to find out more today!
Book A Plumber Today
Complete plumbing services
The Crystal Blue Plumbing Co team offer a range of services in all shapes and sizes, assisting with installation, repairs and maintenance including:
Appliance installation
Leak detection and repairs
Tank installation
Kitchen plumbing
Bathroom plumbing
Burst pipes
Water efficiency fixtures and fittings
Tap repairs
Septic systems
Shower and bath repairs
Toilet repairs and maintenance
Backflow prevention and testing
General plumbing maintenance
And so much more! If your services are not listed above, give us a call on 0439 877 472 and we can likely still assist.
24/7 emergency plumbing team
Emergency plumbing problems can occur any time of the day or night, any day of the week. To ensure that you aren't left with an urgent situation until the 'next business day', Crystal Blue Plumbing Co offers a 24 hours a day, 7 days a week emergency plumbing service to both homes and workplaces. Whether it is 9pm on a Wednesday evening or 3am on a Sunday morning, we can help get things back under control.
Prompt commercial plumbers servicing all businesses
At Crystal Blue Plumbing Co, we understand that businesses have plumbing issues too, not just homes. That is why we also offer a prompt and professional commercial plumber service to your workplace today. We wouldn't want our business to be disrupted by a plumbing problem longer than it has to be, so neither should yours.
Why choose us as your plumber?
We are reliable, efficient and have a value for money based approach.
We are licenced plumbing professionals with extensive industry experience.
Our goal is to make a change in the world of plumbing.
We provide high quality service to every client.
No job is too big or too small.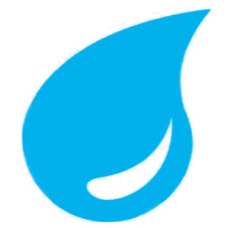 The plumbing team with a difference
If you would like to know more about what Crystal Blue Plumbing Co can offer you, give us a call on 0439 877 472 and we would be happy to discuss your plumbing needs. We leave your pipes crystal clear, every time!