Guttering
Professional gutter assistance for homes and workplaces
If you are in need of a little gutter help any time of year, Crystal Blue Plumbing Co are the ones to call. We offer a huge range of gutter services to both homes and businesses, including gutter repairs, replacements, and restorations of all shapes, forms and sizes. Give us a call to find out how we can help you today!
Book Your Guttering Work In Today
What kinds of gutters are there?
There are three types of gutters that are usually used on buildings:
Box gutters.
Concealed gutters.
Fascia gutters.
Each gutter type is suited to a particular style of roof, so if you are wondering if your gutters are the best for your needs, it is best to speak to an industry expert such as Crystal Blue Plumbing Co to find out more.
What are the signs that your gutters need help?
If you are finding that your gutters are overflowing, there are plants growing in your gutters or leaf buildup can be seen, these are a few symptoms that your gutters need a little attention. Even if these signs aren't visible, it doesn't mean your gutters don't need some professional help. Give us a call and Crystal Blue Plumbing Co can take a look today.
What gutter issues can we help with?
Whether your gutters need some repair work completed, your roof needs restoring or your gutters are leaking and you don't know why, our team can help! We can assist with the following and more:
Repairs and maintenance for all kinds of roofs.
Roof restoration.
Roof & gutter leaks.
Roof & gutter repairs.
Roof, gutter & downpipes replacement.
Metal roof restoration.
Why have a professional work on your gutters?
Although many people think that guttering issues are a DIY problem that can be left for a long time without fixing, a lot of the time this is not the case. There are a few reasons why organising a professional, such as Crystal Blue Plumbing Co, to complete your guttering work is a good idea:
We have years of experience when it comes to gutters in all different shapes and forms, meaning we complete the job properly and safely.
Our plumbers have all the tools and equipment needed to deal with most guttering problems then and there, ensuring both effective and efficient completion.
We understand the disruption guttering can cause when it isn't working like it should, so we always work diligently and within the times that suit you.
If guttering issues are left for too long they can have long term consequences, including surface and structural damage, so it is best to call in a professional!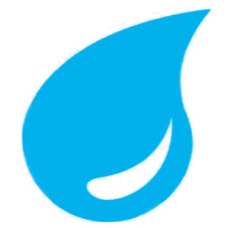 Your local gutter experts
If you would like some further assistance with any guttering issues that your home or business may be having, give Crystal Blue Plumbing Co a call on 0439 877 472 and we would be happy to discuss all your requirements today. We leave your pipes crystal clear every time.